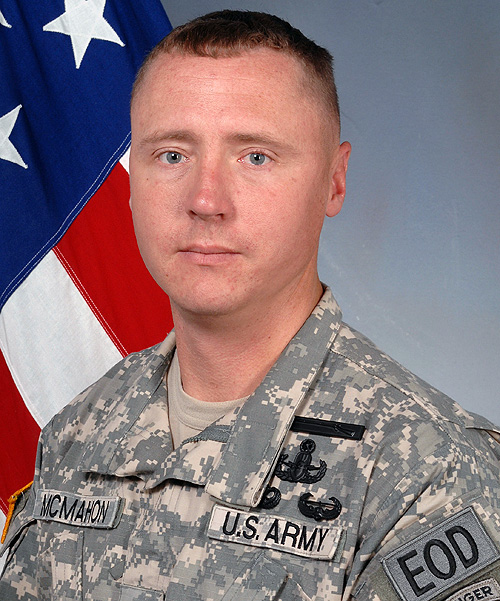 Thank you to every person who gave a day in his or her life to honor Cpt Jason McMahon. The two-part mission included the Topeka to Holton airport escort on 14 Sept 2010, and the funeral mission in Holton, KS on 18 Sept 2010.
The McMahon family and friends, EOD Major Greg Hirschey, and the entire EOD unit extend their appreciation and thanks to everyone who were present, as well as to those who could not participate but offered their prayers. Your presence was of great comfort to them.

The Patriot Guard extends a special thank-you to the Holton Police Department, Jackson County Sheriff Department, and Kansas Highway Patrol who escorted Fallen Hero Cpt McMahon and his family members on his journey from Forbes Airfield to Holton, and his final journey to Soldier Cemetery in Soldier, KS.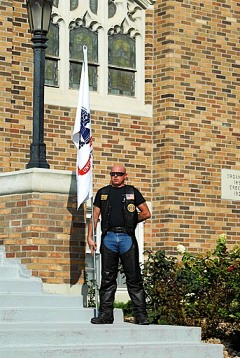 If we were to list everyone who had an important part in this mission, we would name every person who participated, from those who held flags to those who helped manage the mission. Thank you Patriot Guard for your continued commitment to America and patriotism, holding the American Flag as you stand guard and honor our Fallen Heroes.
With respect,

Darkhorse
More Photos - Capt. Jason McMahon