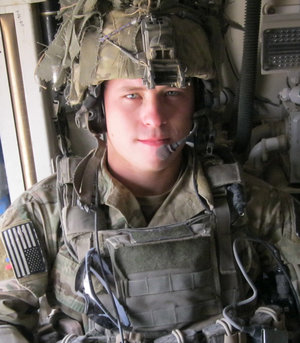 US Army Staff Sergeant Jeremy A. Katzenberger, 26, of Weatherby
Lake, MO, died June 14, 2011 in Paktika province, Afghanistan, of
wounds suffered when insurgents attacked his unit with small arms
fire. He was assigned to the 1st Battalion, 75th Ranger Regiment,
Hunter Army Airfield, Ga. SSG Katzenberger will receive full
Military Honors at the graveside service at Fort Leavenworth, KS.

The Patriot Guard extends sincere sympathy to SSG Katzenberger's
family, friends, and fellow soldiers. Please join this mission to
support his family and honor this Fallen Hero.
This is a Patriot Guard Riders, Inc. joint mission between Kansas and Missouri.

PGR Ride Captains:
Bruce (Medic) Holmes
Patriot Guard Riders - KC Area Ride Captain - Kansas
ALR Post 370 Sgt. at Arms
Dave (Pappy) Miller
Patriot Guard Riders - KC & NW MO Ride Captain
Funeral services are ON Fort Leavenworth.
Specific riding gear is required as follows:
DOT helmet, eye protection, full cover gloves, over the ankle foot wear,
long sleeve shirt, long pants, reflective garment (vest/sash)

Bring your motorcycle flag pole and AMERICAN FLAG.
Bring water, snack. Be prepared for the heat.
Airport Escort: 26 June 2011 - Escort Mission Complete


Funeral Service Date: Tuesday 28 June 2011 1000 hr
Frontier Chapel, Fort Leavenworth, KS
0730 hr (7:30AM) Staging at Myers Brothers Funeral Home
401 Main St., Parkville, MO 64152
0745 Hr Ride meeting
0815 Hr Escort to Frontier Chapel, Fort Leavenworth, KS
1000 Hr Services begin at the chapel
1130 Hr Services at Fort Leavenworth National Cemetery